Avila Physical Therapy Chosen as Specialty 3D Breast Prosthesis Center
American Breast Care (ABC), an international leader in post-surgery breast care products, has chosen Avila Physical Therapy in Greenville, NC, to be one of only twenty regional 3D breast prosthesis centers in the US. Avila's physical therapist, also a certified mastectomy fitter, is specially trained in using ABC's innovative 3D imaging process to create custom fitting breast prostheses as unique as the women who wear them. Previously, 3D imaging of this kind was available only in larger metropolitan areas, but through this partnership, Avila is proud to bring the advanced technology and specialized care to eastern North Carolina.
As a regional 3D breast prosthesis center, Avila offers patients exceptional custom fitting services. 3D imaging captures each patient's exact chest contours quickly and easily, allowing for the creation of lightweight, comfortable, and realistic breast prostheses, complete with a wide variety of skin colors and nipple sizes from which to choose. Women looking for a non-surgical alternative to breast reconstruction can turn to Avila for help, compassion, and individualized care in an upscale, boutique-like setting.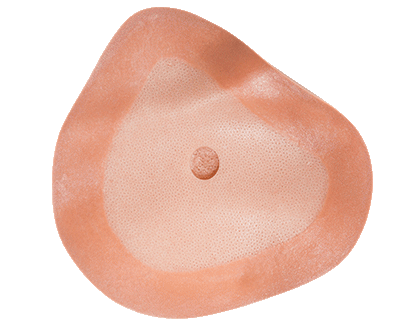 Understanding treatment options and therapies after breast surgery can be overwhelming, but Avila's Allyson Daugherty, PT, CLT, CFm, is an expert in post-mastectomy care with over eighteen years of physical therapy experience. The process of creating custom fitting breast forms, according to Daugherty, "used to be very cumbersome and time-consuming, and the results were not always satisfactory." Of ABC's advanced 3D imaging technology, Daugherty states, "Now the process is quick, and significantly more accurate." Appointments for imaging are one hour long, during which time the 3D scan is taken, creating a detailed map of the patient's chest. Daugherty reviews the scan and breast prosthesis design to be sure each prosthetic breast form created will best meet patients' needs for balance, symmetry, and comfort. Breast prostheses are made and returned to Avila within six to eight weeks, at which time patients return for a fitting in Avila's private, post-mastectomy dedicated fitting room.
Along with offering 3D imaging for custom fitted breast prostheses, Avila has the region's largest selection of mastectomy products. Avila is dedicated to helping patients through every step of the process, including understanding and filing for insurance coverage. Patients do not need a physician's referral to make an appointment for a private consultation at Avila. To learn more about Avila's newest custom breast prosthesis, or to request a consultation, contact Avila at 252.215.5225 or visit our contact page.
About Avila's Physical Therapy
Avila was founded in 2008 by Allyson Daugherty, PT, CLT, CFm. The practice aims to provide comprehensive evaluation and treatment of conditions related to cancer rehabilitation, lymphedema, pelvic health, sexual health, and prenatal/post-partum care. Avila prides itself on compassionate one-on-one care and attention for both women and men in a private, comfortable setting.